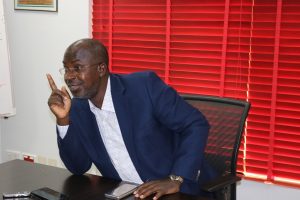 HS Media Group, owners of the Hotsports brand has announced the re-launch of its repackaged and re-energised news website, www.hotsportstv.com.
According to Taye Ige, Chairman/CEO of HS Media Group, the new improved platform will come alive tomorrow at 6am and it will provide Nigerians and the world with the best of sporting stories all around the globe.
Taye Ige, an over two decade veteran of sports journalism said hotsportstv.com "is a vintage wine in a new bottle. You can be assured of in-depth sports analysis, breaking news, and flawless sports reporting from our stable.
Commencing from 6am, Monday, 19th February, 2018, hotsportstv.com, he guaranteed will satisfy your appetite on all your sporting and entertainment needs in a banquet of sports and comedy, backed up with insightful videos.