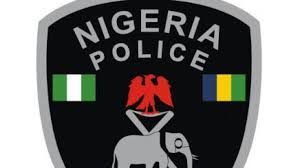 A middle-aged man, Abba Kyari Mohammed, has been arrested by the Enugu State Police Command on Monday, for assault and alleged rape of a 68-year-old woman in Umulungbe Community in the Udi Local Government Area of Enugu State.
The suspected rapist, who hails from Jalingo, Taraba State, was said to have committed the offence on Saturday.
The Police Public Relations Officer, Mr Daniel Ndukwe, confirmed the development. He said the suspect had been transferred from 9th Mile Police Division to the State Criminal Investigation Department for thorough investigation and prosecution.
Ndukwe said, "It is a case of assault and alleged 'rape' of 68-year-old woman in Umulegbe community. The women went to the bush on April 4 to pick cashew nuts. They were accosted by a man who was passing by and he used stick to flog them up and at the cause of beating them, one of them ran back to the village and alerted villagers.
"Youths came out in their number and mobbed the alleged rapist; save for the intervention of the security men, he would have been killed. They also alleged that the suspect raped the other woman who is about 68-years before they could come.
The PPRO added, "The suspect was arrested, taken to clinic with woman he allegedly raped and they were treated and the matter has been transferred to the State CID from the 9th Mile Police Division for further investigation," he said.