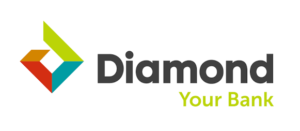 Restating its commitment to promote savings culture and guaranteed customers' satisfaction,
Diamond Bank plc gave out a brand new SUV and N25 million in the SavingsXtra promotion draw for its south-south customers at Odual Road branch of the bank, Port-Harcourt recently.
The event which attracted industry stakeholders, relevant regulatory bodies, customers, shareholders, journalists and management staff of the bank saw Mr. Imariagbe Austin of the Sapele Road branch, Benin City emerge as the winner of the star prize of a brand new SUV. Other 10 lucky winners went home with N1million each while another 30 won N500, 000. The draws were conducted through an electronic process certified by the top audit firm KPMG whose representative monitored the event.
Mr. Osita Ede, Head of Mass Market Segment, Diamond Bank Plc, in his opening speech informed the customers that the Diamond SavingsXtra account was created to promote a savings culture and enhance financial inclusion among Nigerians. He stated that the reward scheme was just one of the ways which the bank sought to appreciate customers for their loyalty to the bank. Mr. Edeh pointed out that coming up in the no-too-distant future was Diamond Bank's nationwide monthly draw in which 13 people would be awarded N1m each, two people the sum of N2 million each and one lucky person will win the salary-for-life which sees the winner earn a salary from Diamond Bank plc every month for a period of twenty years.
To qualify for the monthly draw, Edeh explained that all a customer needed to do was maintain a minimum monthly balance of N5,000.00 while additional deposits would count as multiple entries thereby increasing the customer's chances of winning.
Present at the draw were past winners from draws within the region. Mr. Duru Chukwuebuka Francis, a salary-for-life winner who emerged from the Eket branch of Diamond Bank plc, said he didn't believe he had won until he got the first credit alert from the bank. Mr. Duru a trader in building materials, went further to state that representatives from the bank had continuously proffered invaluable advice on investment opportunities making him a better business manager. Mrs. lawal Fatima who won N1m in February declared that she resigned from her job at the end of January and in February she was told she had won in the SavingsXtra promotion. She informed the gathering that she made judicious use of the money, investing in a profitable venture which she was using to take care of herself. In her words, "I can say that Diamond Bank is one of the most SME-friendly banks because I believe the essence of this money is to help people earn a living and so I appreciate Diamond bank for assisting people in establishing themselves''
Head of Retail performance, Southern Directorate of Diamond Bank Plc, Mrs. Tonye Ukpong declared that the Savingsxtra Reward scheme was here to stay. She informed all present that the Bank had paid out over N4billion over eight years and N600million had been earmarked for winners this year. She encouraged customers to cultivate the savings culture because that was what the Diamond SavingsXtra account sought to promote, stating that Diamond Bank Plc would not relent in its efforts to create mutually beneficial relationships between the bank and customers through its services and offerings.
The winners were selected in a poll drawn from all the states within the bank's south-south directorate. Some winners from the day include, Aliyu Mahammed Salifu, Ladi Anne Yougha netimah, Eyo Ekpenyong, Tunji Adetayo Owoseni, Ngozi Stella Omolafe, Emwanmwan lucky Agbonrierien, Felicia Olachi Onyegbula, Mrs Osuoha Ifeoma Vivian, Goka John Osaro and Alhaji Saleh Danlami Sulaiman.