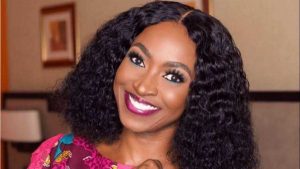 Kate Henshaw, Nollywood actress, has been recognised for her acting skills in South Africa as she bagged the award for Best Actress In A Supporting Role at The South Africa International Film Festival: Rapid Lion Award 2020.
The award is for her role in the film "The Ghost And The House Of Truth."
Taking to her Instagram page to celebrate the award, she shared a picture with the caption:
"I am beyond happy to have won this award on Saturday, 14th of March, 2020 all the way in South Africa and have my work judged by a competent jury.
Thank you@rapidlion_filmfestival
Thank you@templeproductionng'
Thank you@akinonomotoso and the amazing cast and crew of @tghtthefilm!
You guys are the real deal.
We keep winning cos we are Global now!!!"
Her win is coming on the heels of her calling for the removal of Senator Elisha Abbo as a patron of the Actor's Guild of Nigeria. Senator Abbo was appointed by the president of the guild Emeka Rollas.
Taking to her social media, Kate Henshaw made it known that she reached out to the president of the guild but has so far not gotten a response.
She shared:
"Still waiting on your response @emekarollas …..I will reach out to you again like I did yesterday and I would like you to kindly explain what thought processes led to this! The Actors Guild Of Nigeria deserves better and this is definitely not it!!!"
Henshaw is one of Nollywood's foremost actors. She first made her appearance on screen in 1993  as the lead role in the movie  "When the sun sets".
She has since gone on to star in various major Nollywood films including "My Little Secret" (2006), "Show Me Heaven" (2007), "Stronger Than Pain" (2007), "Chief Daddy" ( 2018), "New Money (2018)" amongst others.
In 2008 she won the Africa Movies Academy for Best Actress in a leading role for the film "Stronger Than Pain".