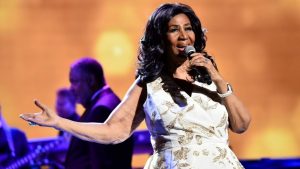 American Queen of soul, Aretha Franklin has been confirmed dead after battling pancreatic cancer, her publicist told the Associated Press.
A source revealed that her death was "imminent", the 76-year-old had kept her sickness away from the public for years.
According to Franklin's oncologist, Dr. Philip Phillips of Karmanos Cancer Institute, she died of advanced pancreatic cancer of the neuroendocrine type.
The self-taught artiste started her career in her father's church in Detroit. However, it was not until 1967 that the self-taught pianist came into national limelight with her hit song, Respect.
She is an 18 time Grammy awards winner and is the first woman to be inducted into the Rock & Roll Hall of Fame.