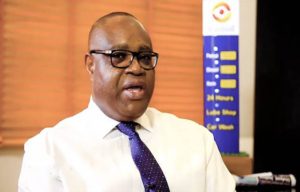 Dr Gabriel Ogbechie's publication on the 2017  imbrioglio and nattering nabobs of Pavlovian conditioning was proactively wrong. Dr Ogbechie's  Nabob calculation is short, but "as rich as a Nabob" in error and falsehood.
We all read that publication with disdain and  incredulity how Dr Ogbechie, an illustrious son of Delta state choose to dance naked in the market square to litany of contemptible faux passes . From Dr Ogbechie's publication, it is obvious the conclusion he reached was based on  miscalculation and bias.
There is no difference between a man drunk on alcohol and a man drunk on bias, they both do things they wouldn't do were they not drunk on something. Dr Ogbechie is trying to convince everyone that the crisis was a byproduct of Prince Nonso Nwoko not receiving the staff of office, of course this assertion is not only a motivated and calculated misrepresentation but like a rotten egg wrapped in white handkerchief.
Dr Ogbechie is seeking for Prince Nonso Nwoko to be given a staff of office as a condition for resolution of the crisis.
If I may ask Dr Ogbechie, how about the victims, how about their families?
Dr Ogbechie has not cared to visit the victims, he falsely claimed there was no deaths from the terrorism attack, he also failed to acknowledge the degree of violence and destruction that took place, he claimed  that what happened was not terrorism.
What can you identify as act of terrorism ?
For me, terrorism is the act of unlawful use of violence and intimidation, especially against unarmed people, in the pursuit of personal aims. If what happened was not terrorism, I wonder what is.
In Prince Nonso's inordinate ambition to ascend the royal throne, he engaged in all manner of unspeakable and inglorious acts part of it was intimidation, harassment, denigrating and excommunication of individuals perceived to be in support of Prince Ned Nwoko's efforts to bring development to Ugboko community.
Those against the project are very few, they are the insignificant  number of traducers hurling long knives at the throat of Prince Ned Nwoko's supporters.
It is magisterially accurate to state that Dr Gabriel Ogbechie's form of peace is biased and does not meet the demands of the victims. Dr Ogbechie's claims has "betrayed the trust the community bestowed in him as an illustrious son by  selling his integrity  just to feed and satisfy his psychotic obsession and blind ambition of becoming the Odogwu of Ugboko through Prince Nonso Nwoko.
If that is Dr Gabriel Ogbechie's ambition, then his ambition is made up of stains and dents .
Prince Ned Nwoko is a man of peace, but he respects justice equally, you can hardly achieve peace without justice.
Prince Ned Nwoko is calling for justice just like the victims are clamouring for justice.
With justice in place there will undoubtedly be lasting peace in the community.
Chris Okobah Ph.D writes from Delta State