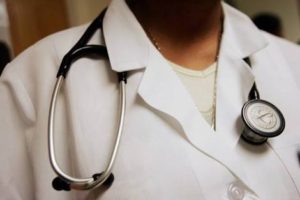 In a statement issued by the Nigerian Medical Association (NMA) in Zamfara, Doctors in the State have withdrawn all medical services to Police officers and their families.
The statement was jointly signed by the Chairman of the association, Dr Tijjani Abubakar and the Secretary, Dr Mannir Bature, issued to newsmen on Monday in Gusau.
The doctors said that the decision also affected family members of the police including their children.
`We write to regrettably give notice to the general public the decision of all medical doctors practicing in Zamfara state to withdraw services to men and officers of Zamfara State Command of Nigerian Police Force including members of their families.
"This decision became necessary owing to the failure of the command to address the issue of assault on our member, Dr Nasir Aminu by their patrol team leading to loss of his several teeth.
"Based on this, we have taken this decision and we are therefore advising them to seek medical services elsewhere,'' the association said.
The state Commissioner of Police, Mr Shaba Alkali, when contacted described the decision as unfortunate and embarrassing to the command.
Alkali said, "I have received the letter of their decision and we are now working on how to address the issue, I have directed the deputy commissioner of the command to invite them so that we can meet with them on Wednesday.
"I am therefore calling on them to come and meet the command to resolve this issue peacefully.''
The police patrol team operating near Anguwar gwaza quarters, Gusau attacked Dr Nasiru Aminu in Aug. 2016 on his way to his house from hospital where he was beaten with sticks leading to loss of his teeth.