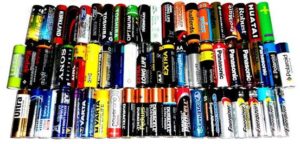 Ibeto Group, an Nnewi based battery manufacturing company has attributed the loss of 2000 jobs in the company within the last three years to the uncontrolled dumping of cheap battery from China.
Chairman of the company, Chief Cletus Ibeto, said in Nnewi that due to the dumping, his company could no longer sell its products at competitive prize, hence the sacking of nearly 2,000 workers and closure of its Friction Parts Plant in 2013.
He said: "With our 28 years in the business of batteries manufacturing in Nigeria, we remain the only batteries manufacturing company to have survived the very harsh manufacturing environment in Nigeria.
"However, the unfriendly manufacturing environment in Nigeria continued to take its toll on the company, forcing a reduction in staff strength from 1,230 in the 1990s to 450 currently, while production dropped from 1,000,000 units in the 1990s to 1,1250 units per month presently."
He explained that if the batteries coming into the country from China were controlled, the group could produce 1,200,000 units of battery per annum from the present 360,000 units, adding that the company was prepared to play active role in economic recovery of Nigeria by guaranteeing employment and reducing crime.