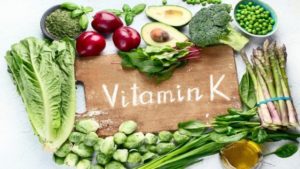 Most patients who died or got admitted to an intensive care unit for COVID-19 reportedly have a deficiency in Vitamin K, study reveals. Vitamin K is a fat-soluble vitamins found in foods and dietary supplements, which the human body requires for complete synthesis of certain proteins that are needed for blood coagulation or for controlling binding of calcium in bones and other tissues.
Dutch researchers studying COVID-19 patients admitted to Canisius Wilhelmina hospital have applauded benefits of vitamin K after discovering link between deficiency and the worst coronavirus outcome.
The research was undertaken in partnership with the Cardiovascular Research Institute Maastricht, one of Europe's largest heart and vascular research institutes, which studied 134 patients hospitalised for Covid-19 between 12 March and 11 April.