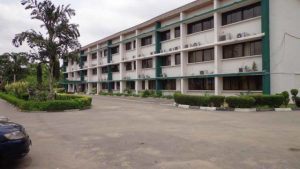 The Federal Neuro-Psychiatric Hospital in Yaba, Lagos, yesterday, revealed that it recorded a 15 per cent increase in patients' attendance in the outgoing year.
The Medical Director, Dr. Oluyemi Ogun, who disclosed this while presenting the hospital's annual report, stated that 61,091 patients attended the hospital this year, as against 53,287 that assessed its services last year.
She further revealed that male attendance at the hospital increased by 35 per cent, as against 1 per cent increase of female attendance in the year under review.
Ogun stated that while there was a 13 per cent increase in the number of patients admitted in the hospital, there was 5 per cent decrease in the number of follow-up patients.
She added that in spite of some challenges that bedeviled the hospital in the outgoing year, it achieved enviable feats, including the commencement of Sleep Clinic and Total Diagnostic Centre, donated to the hospital by members of the private sector over three years ago.
Explaining that the Sleep Clinic, which is the first of its kind in Nigeria, has recorded an enviable feat, Ogun said: "It runs specialist clinic on Tuesdays by 12 noon.
"Various sleep related cases are attended to, with referrals from within and outside the hospital. The feedback from our clients has been great and we look forward to greater 2018."
She said the hospital has started running a geriatric clinic on Fridays for all registered patients aged 55 years and above.
While commending the federal government for supporting the hospital over the years, Ogun appealled for more funds, saying: "We would require additional funding, particularly in the area of community mental health education and other clinic activities.