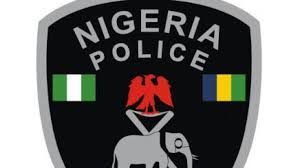 A three-year-old boy, who was abducted and sold for N300,000 by one Bose Isaac to a woman in Ogun State, has been rescued by the Niger State Police Command.
The command's Public Relations Officer, Muhammad Abubakar, confirmed this in Minna on Thursday.
It was gathered that a team of policemen attached to the Kagara Division were dispatched to Ogun State to arrest the suspected buyer.
It was further gathered that the suspect escaped from her residence on hearing that the police were on her trail.
Abubakar said investigation led the police to an orphanage in Lagos, where the boy was kept.
According to him, police detectives had to pay a second visit to the orphanage when they could not find the victim during their first visit.
However, a tip-off by vigilant citizens led to the boy's rescue from the orphanage on the second day.
Isaac was arrested after the victim's father, Gambo Shua'ibu, of the Cikin-Gari area of Kagara in the Rafi Local Government Area of Niger State, reported the disappearance of his son to the police on August 24, 2019.
The suspect confessed to abducting and selling the boy to an unnamed woman based in Ogun State for an agreed sum of N300,000.
"The suspected child trafficker will soon appear in court to face trial" Abubakar said.