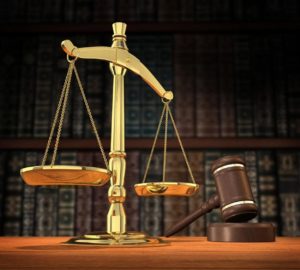 A medical practitioner, Dr Alfred Nwoyeocha, has been dragged before Justice Hannatu Balogun of the Kaduna State High Court by a nursing mother, Peace, and her husband, Uche Onu, over her detention due to her family's inability to settle the N480,000 allegedly incurred during childbirth through caesarean section.
The couple is demanding N32m from the doctor and the Maneks Hospital Limited for alleged negligence, confiscation of peace's car valued N4.6m and for carrying out illegal surgery on her without her consent.
Nwoyeocha and his medical facility were named as the first and second defendants, respectively.
But in his statement of defence filed by his lawyer, Valentine Ajibo, the doctor denied most of the claims.
While describing the suit as incompetent, he said the court lacked the jurisdiction to entertain it, adding that the case should be dismissed with substantial cost awarded against the complainant.
"The plaintiffs' claims are frivolous, lacking in merit, gold-digging and targeted at attracting sympathy from the court into granting their unmerited claims," Nwoyeocha stated.
The case came up for mention on Tuesday but was adjourned till November 13, 2019.
According to Peace, no explanation was given as to why her baby was unilaterally taken to a third-party incubator at the Haose Hospital at the cost of N261,000, when the baby was not registered there.
The defendant was also accused of handling her case incompetently and exposing her to risks.
Peace was an employee of the Maneks Hospital Limited, where she also had her six-year-old child through caesarean section, and her mother signed the consent form on the instructions of her husband.
But her appointment was terminated on March 11, 2019.
Peace and Uche, in a suit filed by their lawyer, Ikem Lawrence, explained that in 2013 and on November 20, 2018, Onu went for surgery in respect of preeclampsia (a condition that pregnant women develop and is marked by high blood pressure in women who haven't had it before), and in breach of Nwoyeocha's duty to her, she was "negligently and unskilfully" treated.