Dr Tomi Coker, the Commissioner for Health in Ogun state, on Thursday  raised the alarm over the increasing rate of drug abuse among youths in the state.
She said the prevalence  of drug abuse in Ogun State was 17 per cent out of about 22.4 per cent in the South-West, calling for urgent intervention.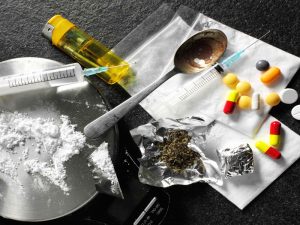 Coker spoke during a press briefing in Abeokuta, to mark the United Nations Anti-Drug Day celebration.
She said, "Globally, 35 million people are estimated to suffer from drug use disorders, according to the United Nations Office on Drugs and Crime Survey in 2018.
"In the South-West geopolitical zone, the prevalence of drug abuse is 22.4 per cent of the population in the South-West.
"The prevalence in Ogun state is 17 per cent. This figure is alarming and needs urgent intervention."
Coker said the drugs being abused by youths in the state include nicotine, marijuana, codeine, heroin and tramadol.