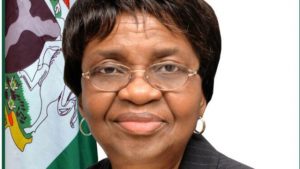 Prof. Mojisola Adeyeye, Director-General of NAFDAC, has revoked the appointments of NAFDAC consultants over allegations of anomalies and irregularities.
In a statement made available today in Abuja, prof. Adeyeye noted that the activities of the consultants were detrimental to the Federal Government's ease of doing business policy.
"The operations of the NAFDAC Appointed Consultants in recent times have been fraught with a lot of challenges and irregularities, which militated against the very purpose of their appointment i.e. easing regulatory business of the industry with NAFDAC.
"NAFDAC, in this new dispensation under my watch, cannot allow these anomalies to continue,'' Prof. Adeyeye declared.
"Therefore, I have directed immediate revocation of the appointments of NAFDAC Consultants,'' the Director-General said.
Prof. Adeyeye said that industries and business organization with necessary dealings with NAFDAC should, henceforth, deal directly with the Agency through its designated officers.
"Each business management interfacing with NAFDAC especially the Micro, Small and Medium Enterprises (MSME's)/Academic Consultants and company Regulatory Officers can interface with our staff,''
She directed NAFDAC officials to "ensure strict compliance,'' with the revocation directive.