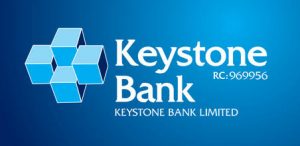 In a judgment on Tuesday by Justice Wasiu Animahun of the Lagos State High Court in Igbosere in favour of a businessman, Onah Happy, Keystone Bank Limited has been ordered to pay the sum of N4,340,350.00 over unauthorised debits from his account in two days in 2016.
The judge ordered that the N4.3m be paid with 25 per cent annual interest from May 12, 2016 till judgment day and 10 per cent interest thereafter until the final liquidation of the judgment debt.
Justice Animahun also awarded N500,000 cost in favour of the businessman against the bank.
In the suit filed in 2017 through his lawyer, Mr Rafiu Bello, Happy had claimed that N5,340, 350,00 was transferred from his Keystone Bank savings account in 17 tranches to different accounts between May 12 and 13, 2016 without his authorisation.
The customer said though he had banked with Keystone Bank for six years, he never applied for Internet banking or mobile application from the bank, stressing that his only mode of withdrawing from his account was through the Automated Teller Machine.
Besides, Happy averred that his only mobile phone as of the time of the deductions was Nokia Phone model 220, which had no Internet connectivity.
He said after reporting the alleged fraudulent transactions to the police, N1m was returned into his account in September 2016.
"All the 17 tranches of the fraudulent transfers were all disguised and undescribed.
No description of the recipients of the funds, the purpose of the purported transfers etc despite the new operative Bank Verification Number system.
"The Claimant states that he had demanded (at different times in 2016 and 2017) from the defendant payment of the balance  N4,340,350
"The defendant has failed, refused and/or neglected to pay the claimant his money which is the claimant's capital for running his cooking gas business.