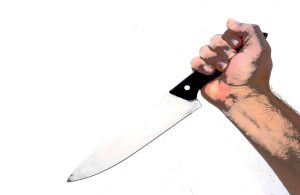 A Nigerian man has stabbed two of his colleagues to death in South Africa. The Secretary of the Nigerian Union in South Africa, Mr. Emeka Ezinteje, confirmed the incident early on Saturday.
He revealed from Johannesburg, South Africa, that the incident was due to a business dispute.
Ezinteje said, "We have received a report that at 3am on Saturday, Mr. Ekweghiariri Chidi Isacc, 34, a native of Ehime in the Isiala Mbano Local Government of Imo State and Mr. Nzechukwu Alabuche, 35, from Azia in Anambra State were stabbed to death by one Sunday from Awgbu in Anambra State.
"The incident occurred at Rossetinville, South of Johannesburg. We understand that there was a business dispute between them that made the assailant to stab the victims to death."
He said the union had reported the incident to the Nigerian mission and the South African police.
"The assailant is on the run while the police have commenced investigation into the incident," he stated.