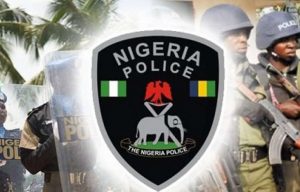 It was a sorrowful sight at Seaside Estate in Badore, Ajah area of Lagos State, when a lady at her prime lost her life to bullets from the gun of an unknown soldier recruited by her sister to allegedly beat up a neighbour
According to eyewitnesses, a heated argument had ensued after the deceased and her sister simply identified as Kamsi were confronted by their neighbour, a young man, for reportedly trying to move out of the apartment they rented without settling their pending bills.
It was gathered that Kamsi called in the soldier to deal with the neighbour who insisted they must settle their pending bill.
A tussle between the soldier and the neighbour led to an accidental discharge of two bullets, which went straight into the body of the deceased, killing her instantly. Though the unknown soldier escaped from the scene of the incident before the arrival of policemen who were called in by other residents, Kamsi and her unnamed male neighbour were whisked away from the scene by the police.