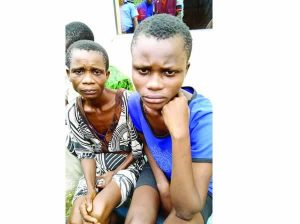 Ekaette Obot, a grandmother, has been arrested by the Akwa Ibom State Police Command for allegedly stealing and selling her granddaughter for N200,000.
Obot claimed she sold the child to free her daughter, Blessing Okon (18) of burden.
The state Commissioner of Police, Mr Adeyemi Ogunjemilusi, said in Uyo on Tuesday that Obot, who is also pregnant, told the police that as soon as she was delivered of the baby, she would sell it.
He said, "This is the mother to this lady. As soon as her daughter gave birth she sold the child for N200, 000. She is pregnant and she is saying that as soon as she puts to bed, she is going to sell her own baby also."
The commissioner said she will be charged to court soon.