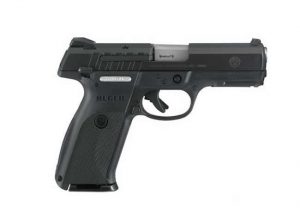 A gunman identified as Nikolas Cruz, 19, a former student at Marjory Stoneman Douglas High School in Parkland, armed with an AR-15 rifle, opened fire at a Florida high school on Wednesday, killing at least 17 people, officials said, in a harrowing shooting spree that saw terrified students hiding in closets and under desks as they texted for help.
Broward County Sheriff Scott Israel identified the shooter as a former student who had been expelled for "disciplinary reasons."
Cruz was arrested without incident in the nearby town of Coral Springs after the Valentine's Day rampage and taken to hospital with minor injuries, the sheriff said.
"We have already begun to dissect his websites and things on social media that he was on and some of the things… are very, very disturbing," Israel said.
"He had countless magazines, multiple magazines, and at this point, we believe he had one AR-15 rifle," the sheriff added.
Israel said both students and adults had been killed. He was uncertain about the exact number of people injured, but at least 14 were taken to hospital and two had died there of their wounds.
The shooting, one of nearly 20 since the start of the year, will once again throw the spotlight on the epidemic of gun violence in the United States and the ready accessibility of weapons in a country with 33,000 gun-related deaths annually.
"This is a terrible day for Parkland," Israel said, speaking of the city of about 30,000 people, located 50 miles (80 kilometers) north of Miami.
"My very own triplets went to that school."
A teacher at the school told The Miami Herald that Cruz had been identified previously as a potential threat to his classmates.
"We were told last year that he wasn't allowed on campus with a backpack on him," math teacher Jim Gard said. "There were problems with him last year threatening students, and I guess he was asked to leave campus."
Cruz was also said to have been in the Junior ROTC (Reserve Officers' Training Corps) program while at school.