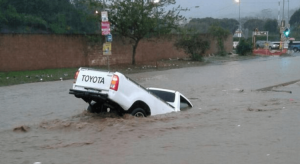 Tanzania's economic capital, Dar es Salaam has been taken over by flood due to days of torrential rains killing about fourteen, people police said Tuesday.
"The balance sheet has worsened. This morning, we have reached 14 killed," city police chief Lazaro Mambosasa told reporters.
The number killed has been slowly rising as heavy rains have continued to hit the East African nation since the weekend.
On Monday, Dar es Salaam regional commissioner Paul Makonda ordered primary schools closed for two days and advised families to leave inundated areas in a bid to limit the loss of life.