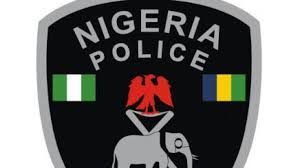 A couple, Mr Jude Ozougwu and his wife Ifeoma, have been arrested by the Enugu State Police Command on Saturday for alleged torture and drilling of nails into the head of a 10-year-old maid.
It was said that the girl had been rescued.
The spokesman for the police in the state, ASP Daniel Ezea, said in a statement that the victim, Nneoma Nnadi, was maltreated by her aunt whom she lived with.
She allegedly used different objects such as hot pressing iron, iron rods and nails to inflict injuries on the girl while also inserted pepper into her private parts.
Ezea said the couple lived in Thinker's Corner, Enugu and were arrested after a tip-off.
He stated, "Following credible information received at Enugu Area Command on July 2, 2020 about 9am, alleging that a woman in Akonameze Street, Thinker's Corner, Enugu, inflicted injuries on her minor female ward, operatives of the command swiftly moved to the area where they rescued the victim, Nnadi, aged 10. The suspect, one Ifeoma Ozougwu, 24; and her husband, one Jude Ozougwu, 40, were arrested."
Meanwhile, a non-governmental organisation fighting for the rights of women and girl child, Women Aid Collective has called for stiffer punishment of the couple.