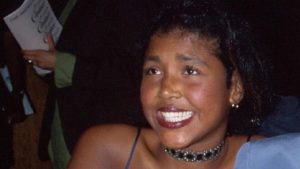 Bill Cosby's 44-year-old daughter, Ensa, is dead. The spokesman for Bill Cosby, Andrew Wyatt said Ensa died on Friday in Massachusetts.
Asides requesting for prayers for the family, he did not give further details of the cause of her death. However, TMZ reports that she has battled with kidney disease for a long time and was awaiting surgery.
Ensa who was openly supportive of her father during his sexual misconduct cases is the second child of Cosby to die. The first was his son, Ennis, who was shot to death in 1997 during a failed robbery attack.