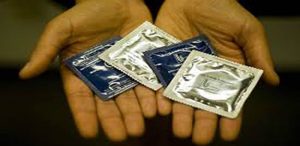 David Parirenyatwa, Zimbabwean health minister has challenged local companies to consider manufacturing condoms, saying imported options aren't quite up to task.
The minister was speaking at the recent launch of a new board for the Zimbabwe Private Sector HIV and Aids Wellness Coordinating Programme (ZPSHAWP) in Harare.
Condoms are a type of contraception that can both prevent pregnancy and protect against sexually transmitted infections (STIs).
Parirenyatwa said most of the condoms available in the country are imported from China, adding that some local men however found them not quite the right size.
"You know this region, the Southern African region, has the highest incidence of HIV and we are promoting the use of condoms; both males and females," said the minister.
"The youths now have a particular condom that they like but we don't manufacture them. We import condoms from China and some men complain that they are too small.
"We need to look at that; you need to able to have your own condoms. So, if you want to be a big businessman, then manufacture them (condoms) for the region."
Some 109.4 million male condoms were distributed around Zimbabwe in 2016, representing 33 per individual for the year.