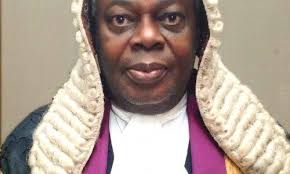 Former Governor of Ogun State, Otunba (Engr.) Gbenga Daniel has said that Chief Idowu Sofola' death is a great loss to the Yoruba nation and Nigeria at large considering his patriotic zeal and tenacious passion for entrenchment of democracy in the country.
Daniel, who  described the news of the deceased as shocking, stated that apart from making his mark as a shining light in the legal profession, Chief Sofola was a core nationalist who believed in a country of unity,  peace, justice and equity".
"His immense contributions as the leader of Yoruba Council of Elders (YCE) and passion for a united Nigeria whatever the diversities made him a worthy elder statesman and national icon", Daniel added.
He said: "The last time I met him, he was his vivacious self and he talked a lot about the way forward through restructuring and true federalism. It is a great pity that Papa left us at this crucial moment in the history of the country when his advice and experience are needed most. No doubt. We shall miss his wise counsel, candid opinion on issues, vision and progressive philosophy".
He then commiserated with the good people of Ikenne-Remo, Ogun State and Nigerians in general on the demise of a great nationalist and an exceptional role model.