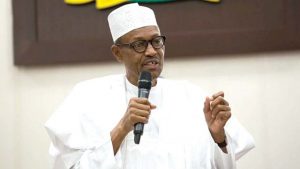 Catholic Priests of West Africa (CPWA), has called for the resignation of President Muhammadu Buhari over killings across parts of the country. The group also called for the restructuring of Nigeria's security system, even as it condemned the killing of two priests in Makurdi, Benue State.
The group wondered when "this high level of barbarism and wanton killings would end," stressing the need for tougher sanctions for the culprits.
CPWA President, Rev Fr Martin Onukwuba, who made the call in Awka yesterday, said: "Citizens of Nigeria were known to love each other and had co-existed side by side all along, until recently."
He regretted that the increasing attacks by herdsmen have not received commensurate reprimand or official condemnation from Buhari. He said: "We are sad. We are angry. We feel totally exposed and most vulnerable. Faced with these dark clouds of fear and anxiety, our people are daily being told by some to defend themselves. Since the Nigerian President, who appointed the heads of the nation's security agencies, has refused to caution them, even in the face of the chaos and barbarity into which the country has been plunged, we are left with no choice but to conclude that they are acting a script that he approves. If the President cannot keep Nigeria safe, then he automatically loses the trust of the citizens and all.
"He should, therefore, no longer continue to preside over the killing fields and mass graveyard that the nation has become. Virtually all our meetings would not be complete without sordid details of mass killings and atrocities of fanatics and zealots unleashed in almost all parts of Nigeria daily."
Onukwuba urged Nigerians of voting age to use their ballots more wisely in the coming general election and vote out the current government.