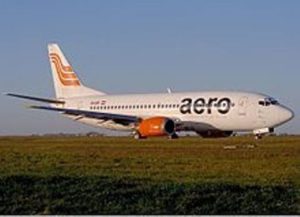 Ado Sanusi, the Chief Executive Officer of Aero Contractors, has said any passenger who sneezes on the plane will be treated as a COVID-19 case.
According to him, passengers who have malaria must present COVID-19 test results and not ordinary doctor's reports, to prove they don't have the viral disease.
Sanusi said any person suspected to have COVID-19 would be isolated.
He said, "If you have malaria or  common cold, do not come to the airport because there is a high possibility that you are going to be denied boarding. This is the new normal that we are going to see.
"If we see anybody sneezing, we will take him as an index passenger; we are not going to say he or she has allergies. We are going to take the person as index passenger till we have handed them over to port health officials. They will be the ones to determine if he is allergic or has COVID-19.
"My airline will not allow a passenger that comes with a doctor's report saying he has malaria. I would rather that he comes with a COVID-19 test result that he is free which is only valid for four days."
He advised people who are ill to stay at home and not travel by air.
Domestic flights will resume operation in Lagos and Abuja on July 8.