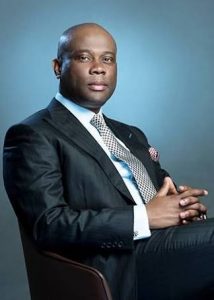 Access Bank Plc has upgraded its Mobile and Internet banking platforms to provide an Omnichannel experience alongside a range of new and exciting features.
The Omnichannel experience simply means customers of the 2017 Karlsruhe Outstanding Business Sustainability Award winner would enjoy a seamless and consistent interaction with the Bank across multiple channels. With this new upgrade, customers can now sign-in to the mobile and internet banking platform with the same user details. Also beneficiaries and other information stored on one channel are available for use on the other channels. Furthermore, additional features have been added with the aim of making banking convenient as ever for the Bank's customers. Some of these features include: standing orders for recurrent transactions like bill payments, top up, fund transfer and lots more. It also enables customers to purchase airtime directly for a friend from the phone contact list, manage cheque, receive targeted product campaigns, as well as analysis and tracking of monthly spend and use of MVisa.
Speaking on the development, Maryann Ezechukwu, Group head, Channel Services said the upgrade revalidates Access Bank's focus in creating disruptive innovation that creates value.
"As a Bank, we appreciate our customers and we recognize the importance of convenience and ease of use to them hence our continuous engagement with customers and creation of value which results in regular updates of the mobile and internet banking platforms premised on our customers speaking and us listening", she added.
During the year, the Bank deployed a set of new features such as movie tickets, quick top up, quick transfer, cardless withdrawal, among others.
Ojini Olaghere, Executive Director, Operations and IT, said, "The upgrade only goes to confirm our consistency over the years in delivering superior value to our stakeholders in line with our vision to be the world's most respected African bank. The upgrade reflects our commitment to the core values of innovation, professionalism and devotion to excellence in our operations and service delivery."
Just last week, The Managing Director GMD/ CEO, Herbert Wigwe, announced the Bank's new 5-year strategy to become the number one bank in Nigeria and create a Universal Payment Gateway to dominate international trade and inter-African payments. In line with this, internet and mobile banking upgrade is definitely the first step of many.