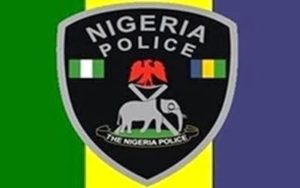 Abdulmajid Ali, the Assistant Inspector-General of Police in charge of Zone 2, Onikan, Lagos, has disassociated himself from reported restiveness over his recent re-deployment by Police authorities and stated that he had no reason to complain because transfer is part of police duty.
AIG Ali who was reacting to reports that his recent transfer out of the Zone has led to protests by policemen in the Zone stated unequivocally that; "transfer is part of police duty which I am bound to obey. My posting to Zone 2 was a privilege and not my birthright. In my 30 years in service, I have served in many capacities assigned to me without complaint. I have served very well in all the six geo-political zones in the country without blemish.
"I have a great respect for our Inspector-General of Police and confidence in his management team. I am loyal and committed to the constituted authority in the force and cannot protest against decisions which I know must be in the best interest of the force and the country.
"There is no belabouring the glaring fact that our Inspector-General of Police, Ibrahim Idris, is honestly committed and dedicated to the good ideals that will propel the force to greater heights and it will be unfair for anybody to ascribe to him acts inimical to the growth of the force."
The AIG Ali was recently re-deployed to the Force headquarters, Abuja, barely two months after he assumed duties in Zone 2 comprising Lagos and Ogun States.
Similarly, Police authorities in Abuja also debunked the report alleging that the recent transfer carried out by the Inspector-General of Police, Idris Ibrahim, was to witch hunt some officers.
According to a statement by Force Public Relations Officer (FPRO), Don Awuna, transfers and postings within the police force are routine exercises.