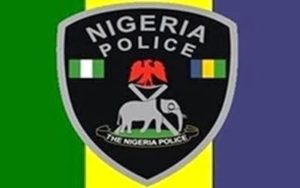 Another police station under construction in Anambra state has been demolished at Mkpunando in Anambra East Local Government Area. This is coming four months after the destruction of a police post and the killing of a security guard at the boundary between Ukpo and Abagana communities in Anambra State, over land tussle involving the two communities. The destruction was carried out by people suspected to be from the neighbouring Enugu-Otu community over land dispute in the area.
The traditional ruler of Mkpunando, Igwe Alex Edozieuno, has already petitioned the state governor, Chief Willie Obiano, and the state police command over the development. In the petition, Igwe Edozieuno also alleged that the traditional ruler of Enugu Otu, Igwe Emmanuel Obiora, who received certificate of recognition from Governor Obiano last week, was also threatening his life.
Igwe Edozieuno alleged in the petition that 15 persons from Enugu Otu carried out the destruction in the early hours of December 7, 2016.
The Royal Father said: "When the information about the destruction filtered to me in my palace, I ran to the scene and saw the hoodlums heavily armed with dangerous weapons and demolishing and burning down the police station in the full glare of eye witnesses.
"While this destruction was going on, I called on the Divisional Police Officer, DPO, for Anambra East to inform him and he promised to send his men. The DPO however called me later to say that he had been told that the thugs were heavily armed and asked me to come to his station instead. At the station, he advised me to report to the Commissioner of Police, which I did and the CP asked me to put it in writing.
Igwe Edozieuno claimed that the ambition of the newly recognized Igwe Obiora was to bring the two communities under his ruler ship, noting that the destruction of the police station took place barely one week after he was recognized by the governor.
Anambra State police command confirmed the incident, with the state police public relations officer, PPRO, Mrs. Nkiru Nwude, assuring that all those involved in the destruction would be brought to book.
She, however, said that no arrests had been made, but that the police was on top of the situation. She warned the people not to jeopardize the peaceful atmosphere existing in the state.