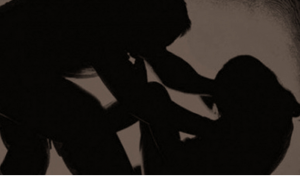 A 9-year-old girl was reportedly raped by a 65-year-old man, Lawal Angala, and his son, Isah, 19 in Katsina.
Hajiya Fadile Dikko, who presided at a Katsina senior magistrates' court where the accused persons were arraigned for the offence on Monday, directed that they be remanded in the prison custody till June 14, 2018 when their case would come up for mention.
The police had told the court that the accused persons, who resided at Safana town in Kastina State, committed the offence on May 2.
The victim's mother, Shamsiya Abdullahi, reported the incident at Safana police division shortly after.
The court heard that the accused persons lured the victim into Angala's room where they allegedly took turns in having carnal knowledge of her.
The accused persons are now facing rape charge, an offence which the police say, is contrary to Section 283 of the Penal Code.
Hajiya Dikko did not take the pleas of the accused persons as she reminded them that their offence is only triable by the high court.
Police prosecutor, Inspector Sani Ado, told the court that investigation into the case was in progress and requested for a new date.