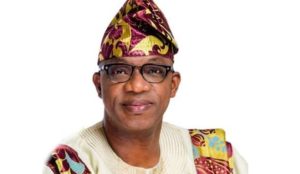 Special Adviser to Ogun State Governor on Public Communications, Remmy Hazzan,has revealed that the government has given conditions to relax its lockdown occasioned by the coronavirus pandemic.
Hazzan said the state was monitoring the COVID-19 situation in the neighbouring states, particularly  Lagos to decide whether to relax the lockdown or not.
Lagos has recorded more cases of the killer virus in the country.
Hazzan said the state government would announce its decision on Friday.
When asked whether the state government would continue the lockdown following  COVID-19  cases rise in the state, Hazzan said they were monitoring the situation.
He said, "Have you considered the number of those that have been discharged? So that you will now look at the active cases, 93 cases do not mean 93 people are undergoing treatment. About 20  people have been discharged.
"We are looking at the situation, we are looking at what is transpiring in the neighbouring states like Lagos, all of that will help us make a decision  on Friday, whatever we've decided will be communicated to the people of Ogun."
Hazzan added, "The way it is now is the way that we've asked for it. The lockdown continues with the windows.
"It was for seven hours – from  7am to  2pm – but now it is 10 hours –  7am to 5pm and we still hope to continue till weekend.