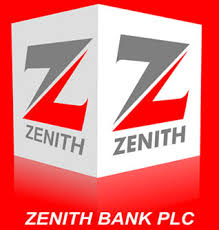 Zenith Bank has again proved its status as a leading light in Corporate Social Responsibility, as the financial institution donated an ultra modern ICT centre to the University of Nigeria, Nsukka. The centre parades, among other state-of-the-art facilities, two e-learning training halls equipped with over 200 computer sets and training facilities, an exhibition and training halls, conference hall, server/online facilities, Wi-Fi facility, executive offices for the Centre's director and other officials.
During the project commissioning, the Vice Chancellor of the university, Prof. Benjamin Ozumba, who led the university's management team, commended Zenith Bank's management for the project, which he said, came at a very auspicious moment when the university was planning to roll out an incubation park to drive the university's entrepreneurship aspirations.
The VC who described Zenith Bank, as "a genuine partner in progress", said the Centre was the first of its kind in the South eastern part of Nigeria adding that it would impact the university community positively, especially in the areas of learning and research.
While calling on other private organisations to emulate Zenith Bank's gesture by exploring other areas of partnership with the university or indeed, other universities in Nigeria generally, the VC said, with the event coinciding with the 56th Founders' Day ceremonies of the University, it had become evident that the dreams of the founding fathers of the university were being fulfilled.
Speaking earlier, the representative of the Bank's Group Managing Director/ Chief Executive, Mr. Peter Amangbo, also Zonal Head of the Bank; Enugu/Ebonyi Zone, Mr. Ifeanyi Dike; said the centre was part of the Bank's Corporate Social Responsibility, aimed at boosting e-learning and impacting quality research by the university that would, in turn, positively impact the rest of society and humanity at large.
He further said, with an ATM Gallery also provided by the Bank to complement the Centre, it was the Bank's hope the centre would become a one-stop-shop where banking services can easily and conveniently be accessed by the users of the facility; even as he expressed optimism that the facility will also serve as a training Centre for the students on information technology as well as employment generation.
Other facilities provided by the Bank at the Centre include; solar panels, two 100KVA generators and a 100KVA transformer to guaranty power 24/7; borehole facility and water treatment plants, among others.