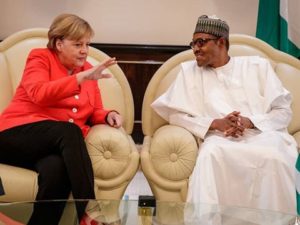 German Government on Monday, announced the donation of €26m to support Nigeria's COVID-19 response.
The German Missions in Nigeria in a statement said the donation was in demonstration of its solidarity and cooperation with Nigeria amid the pandemic.
It noted that the funds would provide humanitarian assistance in the North East, especially in Borno, Yobe and Adamawa States.
The statement read in part, "Germany continues to provide life-saving humanitarian assistance in Borno, Yobe, and Adamawa aiming to support the Nigerian Government with a view to protecting the most vulnerable groups and meeting the humanitarian needs.
"The German Government is providing additional financial support of €26m for humanitarian assistance in North-East Nigeria and bordering regions in Chad, Niger, and Cameroon."
The Missions explained that €8m would go to the UN World Food Programme in Nigeria, €7m to the International Committee of the Red Cross in Nigeria, €5m to the UN Food and Agriculture Organisation in Nigeria, €3.5 to Caritas International, and €2.5m to the Nigeria Humanitarian Fund.