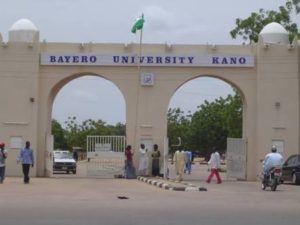 The release of Mr. Saminu Aliyu-Kiri has been confirmed by the authorities of Bayero University, Kano. The lecturer was kidnapped in Kaduna State last Thursday night.
Director, Public Affairs of the University, Malam Ahmed Shehu, confirmed the release of the abducted lecturer in Kano, yesterday.
Shehu said the lecturer, who regained his freedom on October 7, had since been reunited with his family in Kano.
He said: "As I am talking to you now, the lecturer has regained his freedom since Friday, October 7, and reunited with his family."
Shehu, who did not state whether ransom was paid before the release, said it was by the miracle of God that the lecturer regained his freedom.
Aliyu-Kiri, of the Faculty of Computer Science of the university, was kidnapped along with two other persons in Kaduna State, while he was returning from an official assignment in Shaki, Oyo State.