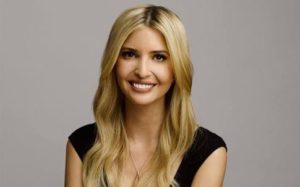 A story picked up and widely circulated by US media has it that the male passenger was ejected from the Florida-bound plane before it departed New York, after berating President-elect Donald Trump's daughter.
"Your father is ruining the country," the man told Trump.
"Why is she on our flight? She should be flying private," he shouted.
Trump, 35 — traveling with husband Jared Kushner and her three children — ignored the man and tried to distract her children with crayons.
Eventually the passenger was removed from the flight. The man shouted, "You're kicking me off for expressing my opinion?" as airline personnel escorted him off the plane.
Jet Blue provided a statement saying that a passenger had been ejected from the flight.
"The decision to remove a customer from a flight is not taken lightly," the statement read.
"If the crew determines that a customer is causing conflict on the aircraft, the customer will be asked to deplane, especially if the crew feels the situation runs the risk of escalation during flight," the New York based airline said.
"In this instance, our team worked to re-accommodate the party on the next available flight."
Ivanka Trump, a businesswoman with a successful clothing line and a vice-president in the Trump real estate empire, is expected to play a prominent role in her father's Republican administration after he is sworn in next month, including some duties normally assigned to the first lady.