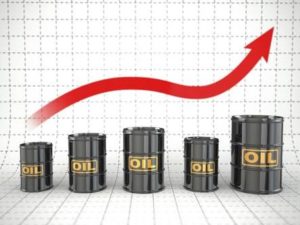 After jointly reducing output in order to rein in oversupply and prop up the market, oil prices shot up over four per cent to their highest level since 2015 early on Monday after OPEC and other producers over the weekend in Vienna reached first output cut deal since 2001.
Brent sweet crude futures, the international benchmark for oil prices, soared to 57.89 dollars per barrel in overnight trading between Sunday and Monday, its highest level since July 2015.
U.S. West Texas Intermediate (WTI) crude futures also hit a July 2015 high of 54.51 dollars a barrel.
With the deal finally signed after a year,the market's focus will now switch to compliance with the agreement.
ANZ bank said that Saudi Aramco, Saudi Arabia's state-controlled oil company, had informed customers that their allocations would be reduced in January 2017, in line with the recent OPEC production cut agreement."
OPEC has said it will slash output by 1.2 million barrels per day from Jan. 1, with top exporter Saudi Arabia cutting around 486,000 bpd in a bid to end overproduction .
Oversupply has dogged markets for over two years and pushed the economies of many oil exporting countries into crisis.
On Saturday, producers from outside the 13- country OPEC group agreed to reduce output by 558,000 bpd, short of the initial target of 600,000 bpd .