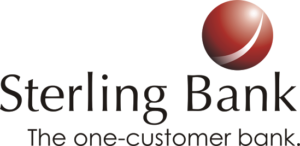 Sterling bank Plc has refuted reports by certain online platforms of an order by the Federal High Court sitting in Lagos on Thursday 20th July 2017 mandating Sterling Bank Plc to remit the sum of US$46.5m (Forty Six, Million, Five Hundred Thousand United States Dollars Only) to a designated Federal Government Asset Recovery Account with the Central Bank of Nigeria. The sum in question supposedly represents undisclosed qualifying funds under the Federal Government's Treasury Single Account (TSA) policy illegally kept by the National Petroleum Investment Management Services (NAPIMS) and Nigerian Petroleum Development Company (NPDC).
In a statement made available to Topnews, Sterling bank states that "it does not hold any sum in any currency as a deposit from either of these entities".
It further states that "We have therefore written formally to the Office of the Accountant General of the Federation (AGF) demanding a clarification of this claim and a correction in the interest of the general public".