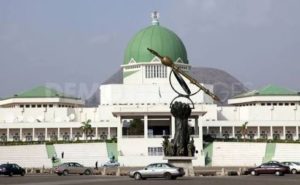 A bill seeking to grant special economic status to Lagos State and some other deserving states in the federation has passed through the second reading yesterday at the National House of Assembly.
This is to ensure that the state receives the necessary support from the Federal Government to develop critical infrastructure and cater to its rising population.
A bill of similar request was turned down in the Senate, but the House repackaged it to include consideration for special status to Kano, Anambra and states with cities within the threshold of 10 million inhabitants, which meet the criteria for megacity by the United Nations.
The bill is entitled: "a Bill for an Act to Alter the Constitution of the Federal Republic of Nigeria, 2004, to grant Special Economic Consideration to Certain States in Nigeria and other matters related thereto."
If it is eventually passed into law, any state with Special Consideration Status would be entitled to 20 percent of all proceeds accruing to the Federal Government from the state, to mitigate the pressures of urbanisation, overcrowding and decaying infrastructure.
The Bill was promoted by Rep Babajimi Benson APC, Lagos, Rep. Linda Chuba Ikpeazu PDP, Anambra, Rep. Danburam Abubakar Nuhu  APC, Kano and Rep Sadiq Ibrahim Adamawa, APC, who described it as the 'unity bill'.
Benson, who led the debate said the 20 percent would assist in revival of the economic potentials of such states to contribute significantly to economic prosperity in the country.
"This bill, asides being in conformity with global demands, will position Nigeria as a proactive country ready to address the urban challenges of overpopulation, poverty, infrastructure decay and environmental degradation, also cater for the teeming youths who represent 70 percent of our demography," Benson said.
The Lagos lawmaker noted that Onitsha has been known for trading and inflow of people from all regions of Nigeria since the mid-1850s, following the abolition of slave trade.
It should therefore be considered for special benefits that will enhance its economic output and rich potentials.
"In the same vein, the textile, apparel and footwear industry in Kano, played dominant role in the manufacturing sector of the Nigerian economy in the 70s and 80s, but today the textile industry that influenced the inflow to such cities, is moribund and require urgent attention that can only be achieved if the states have a sustainable fund dedicated to economic regeneration," he said.
Kano also has the capacity to host more than 10 million Nigerians if given the needed support, Benson added.
He passionately made an appeal for Lagos, where he represents, emphasising that the state remains the economic hub of the country, and provide 60 per cent of Nigeria's gross domestic product.
"The GDP of Lagos State ranks fourth in Africa below Cairo, Johannesburg, and Cape Town. Lagos houses headquarters of national and global companies, and the complex business and professional services that support them," he said.