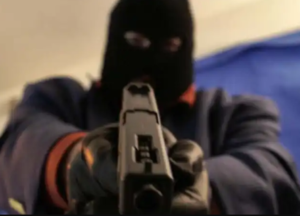 Dare devil robbers on Thursday morning attacked the Assemblies of God Church in Abakaliki, Ebonyi State capital, where they allegedly raped a girl and shot another for refusing them.
According to reports, some youths belonging to the drama unit of the church, were having an all-night rehearsal in preparation for a drama programme on Friday when they were attacked between 1am and 2am by the hoodlums.
While they raped one of the girls, the other was shot when she resisted their attempts to have carnal knowledge of her.
They also reportedly stole some equipment belonging to the church.
The matter has been reported to the police and the girls have been taken to hospital for treatment.