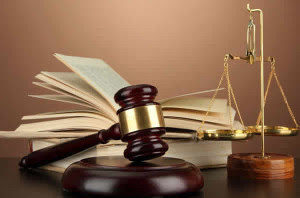 The present occupant of Eze Epara Rebisi stool, Prince Victor Woluchem, has been ordered by a Rivers State High Court sitting in Port Harcout yesterday, to vacate the seat pending the conclusion of the matter pending before it concerning the throne.
The Eze Apara Rebisi stool has been a subject of dispute after the death of Eze Sunday Nnanta Woluchem, who was the last occupant of the stool.
While the matter was still subject of litigation, former Governor Chibuike Amaechi, went ahead to recognize Woluchem as the Eze Epara Rebisi.
But a contender to the throne, Chief Emeka Anyabelem, approached the court praying the court to set aside the recognition which Amaechi accorded Woluchem.
In his ruling, Justice Monima Dagogo asked Woluchem to vacate the throne noting that the action of Amaechi, who was the 10th defendant in the matter, showed no respect for the judiciary.
Danagogo, while ordering Woluchem to immediately stop parading himself as Eze Epara Rebisi pending the determination of the court on the substantive matter, warned parties to stop laying claims to the throne and adjourned till December 19, 2016, for mention.