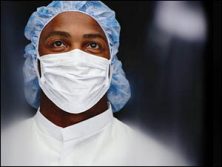 Psychiatrists have raised the alarm that one in four Nigerians, that is over 50 million Nigerians, are suffering from one mental disorder or the other.
Also, they said about 75 per cent of those who need mental health care do not have access to it, as Nigeria has only 300 psychiatrists to treat about 200 million people, adding that Africa has one psychiatrist for every 500,000 inhabitants, which is 100 times less than the World Health Organisation's (WHO) recommendation.
Every year since 2013, WHO has organised a global campaign for World Mental Health Day on October 10. This year's theme as announced by the World Federation for Mental Health (WFMH) is 'Make mental health for all a global priority.'
According to psychiatrists, around 11 people per 100,000 die yearly by suicide in Africa, higher than the global average of nine per 100,000 people. They, however, made recommendations on how to reverse suicide and mental health crisis in Africa.
Medical Director, of Federal Neuropsychiatric Hospital Yaba, Lagos State, Dr. Olugbenga A. Owoeye, said that studies have shown that one out of every four persons has one diagnosable mental illness or the other, which is about 25 per cent of the population.
"So, you can see how common this condition is, mental illness is not only synonymous with those walking naked under the bridge; there are many people who dress very well and go to the office occasionally, but who are suffering from mental illness," Owoeye said.
On the common types of mental illness in Nigeria, Owoeye said: "They range from minor conditions to major ones. Minor conditions like stress-related disorders or acute stress reactions like generalised anxiety, phobias of various types constitute the minor conditions. But when it is becoming major like in the case of effective disorders, major depression or in form schizophrenia, it needs urgent attention.
"There are many types of schizophrenia, there is what we call a split mind; here, the mind is shattered and the person loses contact with reality. The person may also be hearing strange voices, seeing strange things, and having odd behaviours. Substance abuse-related disorder is also part of the major condition and this may be comorbid or coexisting with some other major mental illness. Other minor conditions include eating disorders like anorexia nervosa and bulimia nervosa," he said.
Schizophrenia is a chronic, severe mental disorder that affects the way a person thinks, acts, expresses emotions, perceives reality, and relates to others. Anorexia nervosa and bulimia nervosa are different types of eating disorders. Eating disorders are psychological conditions that involve complicated relationships with body image and food. People with these conditions develop unhealthy eating habits and experience mental and physical symptoms.
On the challenges facing mental healthcare in Nigeria, the psychiatrist said about 75 per cent of those who need mental health care do not have access to it, while for those who do, what they get is not qualitative mental health services.
"The only reason why they are unable to access qualitative mental healthcare services is inadequate manpower. In Nigeria as of today, we have about 300 psychiatrics to treat about 200 million people. The number of clinical psychologists we have is even lower. There is a scarcity of psychiatric nurses, social workers and occupational therapists and despite the scarcity, these groups of people are still travelling out of the country in search of greener pastures."
Owoeye said another challenge is inadequate infrastructure. He noted that out of 36 states and the Federal Capital Territory (FCT), the country has only nine federally-owned psychiatric hospitals, with six of them located in the six geo-political zones. The psychiatrist said there is still need for more to cover all the states considering how common these conditions are.
WHO made recommendations on how to reverse suicide and mental health crisis in Africa. The body also inaugurated a campaign to raise awareness and spur action for suicide prevention in Africa, which has the world's highest rates of death by suicide.
According to WHO, around 11 people per 100,000 every year die by suicide in the African region, higher than the global average of nine per 100,000 people. It said this is due in part to insufficient action to address and prevent the risk factors, including mental health conditions, which currently affect 116 million people, up from 53 million in 1990.