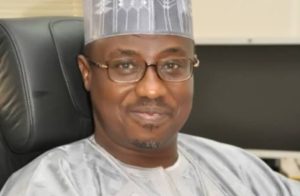 Dr Maikanti Baru, Group Managing Director (GMD), of the Nigerian National Petroleum Corporation has disclosed that the NNPC will soon commence the first large scale commercial bio-fuel venture as alternative to fossil fuel.
Baru made the disclosure on Wednesday in Abuja at a two day Environment Dialogue, titled `Diversification of the Economy, the Role of Jatropha.'
The GMD, who was represented by Mr Babatunde Adeniran, the corporation's Group Executive Director, Gas and Power, said the project became necessary due to the increasing negative impact of fossil fuel to the environment.
The NNPC boss said the corporation would cultivate jatropha plants along the borders of the over 5,000 kilometers of NNPC pipeline right- of- way across the country.
Jetropha, is an environmental and economic agro-allied plant called Binidazugu in the North, Lapalapa in South West, Okwa Ekpu in the East and it has over 175 species.
The plant could be used to produce bio-fuel which could serve as alternative to diesel.
It could also serve as wind breakers and shelter belts to curb flooding, desertification and erosion.
Baru stated that bio-fuel, as a renewable source of energy, was currently drawing international recognition as alternative choice of fuel because of its Eco-friendliness, socio-economic and climate benefits.
" As one of the key business areas, NNPC is currently diversifying its products portfolio for enhanced and sustainable energy mix.
"We are doing this by integrating bio-fuel production from selected energy crops with a robust agriculture development programme," he said.
The GMD explained that based on its commercial considerations, jatropha ranked second to oil palm as the bio-oil of choice for biodiesel production in the NNPC bio-fuel programme.
"Jatropha is considered an appropriate hedge plant for reclaiming forests in extinction, managing desertification, creating soil balance and a logical solution to food versus fuel contest," he said.
He pledged the commitment of the corporation to implement the country's Nationally Determined Contributions (NDCs).