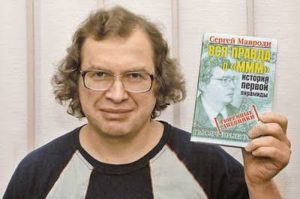 The Ponzi scheme called MMM has frozen accounts of its participants in Nigeria for one month. For Nigerians hoping to have a good Yuletide celebrations by cashing out of Mavrodi Mondial Moneybox (MMM), their plans may have to be revised.
The operators of the scheme said in a message sent to all subscribers that the measure was put in place because "in the New Year season the System is experiencing heavy workload."
During the period – December 12 to January 12 – none of the participants would be able to 'get help' (withdraw funds deposited with the mandatory 30% interest). But it is unclear if they would be able to 'provide help'.
Nigerian government and the media were also blamed for creating a sense of fear in the minds of MMM subscribers, which the founder of the scheme Sergey Mavrodi said was due to lack of knowledge of how MMM works.
"Moreover, it has to deal with the constant frenzy provoked by the authorities in the mass media," MMM said in the message.
In his open letter to the Nigerian government recently, Mavrodi advised that MMM should be strengthened to help Nigerians thrive and redistribute wealth. He insisted that MMM was not shady and that all participants were informed of the risks involved at the point of registration.
"You say that MMM is bad. Why? Yes, it produces nothing, but nothing gets out of the country either," Mavrodi said. "The money is just redistributed among the citizens of Nigeria. It gets from those who are richer to poorer ones, in this way restoring social justice. What"s wrong with that?"
But some participants of the scheme are not losing sleep over the freezing of accounts, claiming that the same measure was put in place in December 2015.