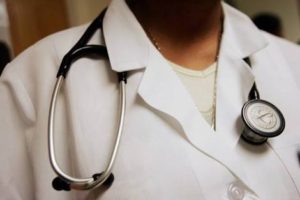 Oyo State Medical doctors under the employ of two Teaching Hospitals, University College Hospital, (UCH) Ibadan and LAUTECH Teaching Hospital (LTH) Ogbomoso have raised alarm over irregularities in their remuneration, saying that, resident doctors in LTH, Ogbomoso only received three and half month salaries in 2016 while UCH Ibadan resident doctors are yet to get November and December 2016 salary.
At a joint press conference in Oyo as part of the National Association of Resident Doctors' nation-wide sensitisation on its impending strike, the doctors described the situation as unfair and unacceptable.
The President of ARD, LTH, Dr. Sebastine Oiwoh condemned repeated unfavourable stand of the Oyo state government and repeated excuses for the perennial October to December draught. "For  the records Oyo State government owes LTH Ogbomoso Eight and half month salary in 2016. This salary as it is owed is even a fraction of what is obtainable in other federal teaching hospitals.
"We state that repeated victimization and intimidation of our members through the biased use and brandishing of 'no work no pay' is totally unacceptable," he added.
Oiwoh appealed to the Chief Medical Director of LTH Ogbomoso and UCH Ibadan, stakeholders in Oyo State and Federal Government to ensure a correction of all the anomalies and injustices to forestall a total indefinite withdrawal of services by their members.
He recalled plans by the National Association of Resident Doctors, NARD, to commence indefinite withdrawal of services if these issue are not properly, visibly and palpably sorted out.