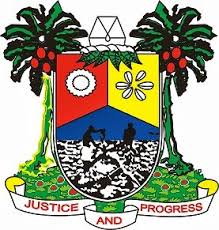 According to a private member bill sponsored by the Speaker of the Lagos State House of Assembly, Mr. Mudashiru Obasa, Lagos State Government may soon join the growing number of states including Edo, Ogun and Anambra that have imposed death sentence on "any person, who kidnaps, abducts, detains or captures or takes another person by any means or tricks with intent to demand ransom or do anything against his/her, will commit an offence, and liable to a conviction of death sentence.
The bill, which is titled: 'A bill for a law to provide for the prohibition of the act of kidnapping and for other connected purposes,' went through a public hearing in the State House of Assembly, yesterday.
Attempt to kidnap was also criminalized under the bill and it was suggested that such a person would be committed to life imprisonment. Also, the bill is against false representation to release a kidnapped or abducted person under Section 4, and this attracts seven years imprisonment.
The Chairman of the House Committee on Judiciary, Human Rights, Public Petition and LASIEC, whose committee handled the public hearing, Hon. Adefunmilayo Tejuosho, had earlier said in her welcome address that the Bill was necessary to curtail kidnapping in the state.
"We need laws to safeguard the citizens. We looked at the law on kidnapping and we felt that it should be amended to curb the crime," she stated.