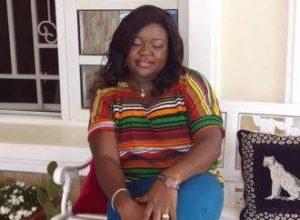 Kidnapped journalist, Mrs. Iyuadoo Tor-Agbidye has regained freedom. The release was confirmed by the Benue State Police Command.
The Police Public Relations Officer (PPRO), Moses Yamu, said that the journalist was freed in the early hours of yesterday.
He said no ransom was paid before her release, adding that the police have made some arrests in connection with the kidnap.
According to the police, the abductors might have had a strong connection with the family before carrying out the action.
He said the victim had since been reunited with her family.
Narrating her ordeal, Iyuadoo said although the abductors did not harm her, she, however, suffered trauma in the process.
Iyuadoo said she was not aware if her husband paid any money to the kidnappers, but added that they had earlier asked for a ransom of N500, 000, which they later reduced to N100, 000.
She said she was blindfolded and driven to a far distance before she was taken to a warehouse that is located somewhere in Gwer-West Local Council area.