The r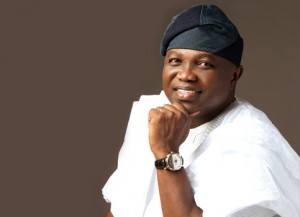 elease of the four pupils and teachers of the Lagos State Model College, Igbonla, who we're kidnapped by ex-Ijaw militants has been confirmed by the Lagos State Government on Wednesday.
The four pupils and teachers of the Model College (Senior and Junior) Igbonla in Epe were kidnapped by suspected ex-Ijaw militants on October 6, 2016.
The Government, in a statement signed by the Commissioner for Information and Strategy, Mr. Steve Ayorinde, said the children have undergone medical check-up after which they were reunited with their families.
"The Lagos State Government today (Wednesday) welcomed the release of the school pupils, Vice-Principal and Head teacher of Igbonla Model College, Epe, who were kidnapped by suspected Ijaw militants on Thursday October 6, 2016.
"The children are doing well; they have been taken through medical checkup and have been safely reunited with their families."
Ayorinde, while restating the government's determination to protect lives and property, however urged residents to be more vigilant, security conscious and report all suspected persons and objects seen within their neighbourhood to the appropriate security agencies.
"The determination of the government to ensure 24-hour security of the State is evident in the huge investment in the equipment and welfare of security agencies, especially the police".
The Commissioner, however, said that Government has taken adequate steps to stem the tide of kidnapping in the State, noting that in line with the directive of the State Governor, Mr. Akinwunmi Ambode, plans have been concluded to commence the demolition of illegal structures erected across the state waterfronts and creeks.
"Often times, the incidence of kidnapping are perpetrated through the waterways and as such, these illegal structures provide a leeway for these criminal elements to plan and execute their nefarious activities. This step, we believe, will go a long way to address this menace.
"The State Government has also begun steps to boost community policing with the recent announcement by the Governor that at least 5000 neighbourhood watchers will soon be recruited to improve surveillance across the state, especially at the rural areas," Ayorinde said.