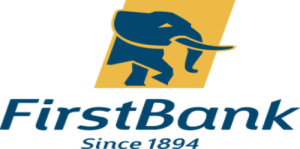 First Bank of Nigeria Limited has called for the inclusion of entrepreneurial training in school curriculum in pursuant of its commitment to drive sustainable economic growth in the Country.
This is as the Bank joins the rest of the world to celebrate the 2016 Global Entrepreneurship Week (GEW) – an initiative that celebrates the contribution and passion of entrepreneurs who bring ideas to life, drive growth and contribute significantly to expand human welfare.
The Bank has also birthed several initiatives and interventions to celebrate the pivotal role played by entrepreneurs in driving economic growth and development in the country.
Folake Ani-Mumuney, Group Head Marketing and Corporate Communications at FirstBank stated that "FirstBank as a responsible corporate citizen will continue to foster partnerships that build sustainable businesses. Recognising that entrepreneurs are at the heart of national development, contributing greatly to the gross domestic product of our country, we remain focused on empowering entrepreneurs towards capacity building and development to contribute to the growth of our economy in providing employment to people, adding to our GDP and repositioning the national economy for sustained growth. That's why we serve as enablers providing the relevant platforms for entrepreneurs particularly in the MSME/SME space to exchange ideas and acquire knowledge to thrive through all seasons and we are imploring government at all levels to start the introduction of entrepreneurial training in Schools curriculum as this has the capacity to build more employers of labour and reduce the unemployment gap among the young graduates.
FirstBank is committed to the success of SMEs and has through many years groomed SMEs into large corporations. Some of the Bank's support programmes for SMEs include African Start-Up on CNN, a sponsored TV documentary on CNN showcasing SME success stories across Africa; Ignite (an afterschool graduate employability and enterprise training initiative); Sponsorship of SME Radio Programme, The Economy & You, SME conferences and seminars across various states in Nigeria as well as the SMEConnect website which is at the heart of FirstBank's SME activities.
Through strategic partnerships, FirstBank has collaborated to build the business of the arts through our First@Arts initiative exemplified in our unique partnerships on FirstStars Reality TV show with Ebony Life TV, Performing Arts with Freedom Park and British Council. The bank also supports the food value chain through our sponsorship of food fairs including Fiesta of Flavors and Street Food Fair.