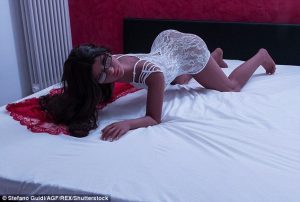 Hotel management of Italy's first sex doll hotel, LumiDolls Torino, said the hotel is fully booked.
Although sex workers are not illegal in Italy, human brothels are.
This new hotel attracts a service of €80 (N33,235) for 30mins. This amount comes with its perks. Customers will be allowed to choose whatever dress they want their dolls (male and female) to be dressed in. Also, the male doll's penis can be adjusted from five to seven inches.