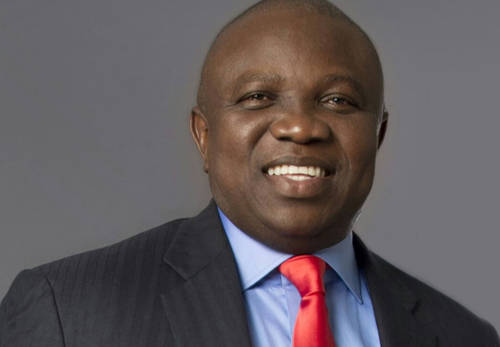 Akinwunmi Ambode, the preferred choice of the All Progressives Congress (APC) national leader, Bola Tinubu, has won the Lagos State gubernatorial primary.
As expected, Tinubu's overbearing influence on who gets what, was said to ha e caused a great disaffection among the aspirants, leading to the walk out of  10 of the aspirants. "they left the venue angrily, and it is unclear if the large-scale disaffection that compelled them to take that action will precipitate further crisis within the APC in Lagos that might lead to the party losing the key state", a source said.
Ambode's victory did not come as a surprise. The winner (Ambode) was said to have attended a meeting of all the aspirants, and bragged that he had already won and that today's primaries would be a mere formality.
There were rumours that, Tinubu's camp also made available, the sum of US$30,000 for some delegates, and also swore an oath to do the bidding of the master. This money was allegedly arranged from the purse of the 57 local government managers in Lagos.
Respected lawyer, Supo Shasore, a preferred choice of Governor Babatunde Fashola was part of the aggrieved aspirants that were not satisfied with the arrangement.